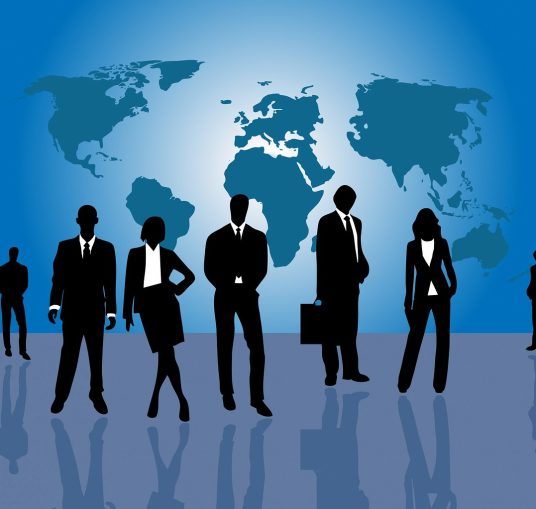 February 4, 2023
CFO Headhunters in London
By fdcapital
Finance Directors and Chief Financial Officers are our specialty we are a London based recruitment service that specializes in Part-Time and Full Time senior financial professionals. Our podcast episodes discuss topics that are of interest to employers and prospective FD's and CFO's alike.
FD Capital is a specialist London-based boutique financial recruitment agency that recruits Finance Directors and Chief Financial Officers on a part-time and full-time basis. Our podcast episodes offer a fresh perspective on the evolving role of CFOs and FDs across various industries, approaching subjects from the point of view of business leaders and financial executives.
In the latest episode of the FD Capital podcast, Adrian Lawrence discusses the role of CFO headhunters in recruiting more suitable and high-quality candidates than transitional recruitment services. The podcast also focuses on the launch of our popular FD and CFO headhunting services, expanding FD Capital's recruitment services to offer a 360-degree approach to FD and CFO recruitment.
CFOs are becoming an invaluable part of the C-suite team. They've earned the nickname of 'Chief Future Officer' with many acting as the second-in-command to their CEO. We're seeing more CFOs stepping into the shoes of their CEO, providing companies with stability and more cohesion.
Strategic CFOs and FDs are enabling companies to navigate the current geo-political and economic challenges, including the impact of the current cost-of-living crisis and the pandemic's impact on supply chains. Recruiting a senior financial executive is an investment that will pay for itself.
Why Companies are Actively Recruiting CFOs
Gone are the days when CFOs come strictly from accountancy backgrounds. Today's CFOs come from diverse backgrounds, bringing their experience and knowledge to companies in new ways. CFOs are increasingly specialising in forward-thinking niches, from human resources to data science and technology.
They're increasingly leveraging the potential of AI and automation to provide real-time data and better transparency, including utilising tools such as Microsoft's Power Business Intelligence.
CFOs provide strategic advice to their CEO through both growth periods and economic uncertainty, including navigating the impact of the war in Ukraine.
The evolution of the role of CFO means that companies can define the position to suit their individual needs. The rise of flexible working is also seeing CFOs increasingly operating on a part-time, interim, and remote basis. Their skills and knowledge are becoming more accessible than ever for start-ups and SMEs.
What is CFO Headhunting?
CFO headhunters are specialist recruiters who lead every stage of the recruitment process with a streamlined approach. They use a proactive strategy for hiring, while traditional recruitment utilises a reactive strategy. A headhunter will reach out to candidates on the company's behalf, including high-quality passive candidates who are not actively applying for new opportunities.
Headhunters have a wider talent pool of candidates to draw from, especially as more candidates become interested in remote and hybrid CFO opportunities. Most headhunters will specialise within an industry or niche to nurture a talent pool of candidates and keep their finger on the industry's pulse.
Companies will typically choose to use a headhunter when recruiting for senior roles, including C-suite positions. FD Capital is a specialist headhunting service for Finance Directors and Chief Financial Officers.
By comparison, traditional recruitment operates with a reactive strategy. It includes advertising the position to candidates who are actively seeking new opportunities.
Why CFOs Work with Headhunters
Most CFOs and senior financial executives will have a working relationship with at least one headhunter to keep their career options open, even when they're currently in employment.
Benefits of working with a specialist headhunter include:
More Career Opportunities
Headhunters recruit for positions that are not widely advertised, including for well-known companies and potentially lucrative start-ups. CFOs have more exposure to potential career opportunities by working with a headhunter.
Spend Less Time Applying for Jobs
Headhunters streamline the recruitment process for CFOs. They'll spend less time actively applying for jobs as the recruiter will seek out opportunities on their behalf.
Career Advice and Feedback
CFO headhunters provide career advice and feedback by offering CV advice and recommendations on how to make your portfolio more appealing to potential employers.
Headhunters are Invested in Your Professional Success
Our CFO headhunters at FD Capital are invested in your success. Headhunters are highly motivated to find the right candidate for a position and are committed to helping their candidate progress up the career ladder.
Why Use a CFO Headhunting Service?
Headhunting is available for companies of every size and is often a more cost and time-effective option for smaller organisations than going down the traditional recruitment process. Suitable candidates can be identified quickly, making it ideal for organisations that require a quick turnaround.
Working with a headhunter enables the CEO to lay out exactly what they want from their CFO. It enables the headhunter to search for the ideal candidate and to find the CFO who can form a winning partnership with the CEO and be the right fit for the company.
Headhunters provide companies with access to passive candidates who wouldn't be exposed to the position if advertised traditionally. A specialist headhunter will have a talent pool of high-quality candidates within their network who they can recommend candidates to interview or short-list.
One overlooked benefit of headhunting is its discretion. It's ideal for companies that do not want to publicly advertise their position, whether due to competitor interest or an unexpected CFO exit.
Our headhunters can recruit CFOs on a part-time, full-time, or interim basis. We have a talent portfolio who have experience working for start-ups, SMEs, and multi-national PLCs.
How Can FD Capital Help?
FD Capital is the UK's leading financial recruitment agency, specialising in FD and CFO recruitment. Our team are based in Great Portland Street in London and offers a full portfolio of recruitment services, including CFO and FD headhunting.
We've launched our CFO headhunting service to connect companies with passive candidates and deliver guaranteed results in a short time frame. Our team includes headhunters with knowledge and experience recruiting specialists CFOs in industries like human resources, technology, and venture capital.
Our headhunters have access to an extensive talent pool of candidates throughout the UK and beyond. FD Capital's headhunting services are a cost-effective recruitment option for companies of all sizes looking to recruit a Chief Finance Officer or Finance Director.
London is a bustling metropolis known for its vibrant culture, historic landmarks, and of course, its thriving business ecosystem. It's home to some of the world's most prominent industries, from finance to technology and everything in between. This diverse landscape means there's a constant demand for top-tier talent across various sectors, which is where headhunters come into play.
So, what exactly is headhunting? In the world of executive recruitment, headhunters are professionals who specialize in identifying and attracting top talent for senior and executive roles. They act as intermediaries between companies searching for key personnel and highly qualified professionals who might not be actively seeking new opportunities.
The London headhunting market is distinct for several reasons. First, it's incredibly competitive. With many global corporations, startups, and small-to-medium-sized enterprises operating in the city, the need for top talent is ever-present. This intense competition means that headhunters need to be not only well-connected but also experts in their chosen fields.
Another defining characteristic of the London headhunting market is its diversity. The city is a melting pot of cultures and backgrounds, and this diversity extends to the workforce. Headhunters here must be adept at recognizing the unique skills and qualifications that individuals from different backgrounds can bring to the table.
One crucial aspect of the London headhunting market is the reliance on personal networks and relationships. In a city as vast and diverse as London, who you know can be just as important as what you know. Headhunters build relationships with both clients and candidates, relying on trust and rapport to facilitate successful placements.
I've been in the headhunting industry for over a decade, and my journey started when I moved to London for work. I was immediately struck by the immense talent pool here and the constant demand for top-notch professionals. This city presents a unique set of challenges and opportunities, and I was drawn to the fast-paced nature of the market.
Can you give us an idea of what a typical day in the life of a London headhunter looks like?
No day is truly typical in this field, but the core activities usually revolve around client meetings, candidate interviews, and a lot of networking. The key is to understand your clients' needs, the industry trends, and then find the perfect match among the talent pool.
Speaking of the talent pool, how do you identify and engage with potential candidates in such a competitive market?
Well, it's all about building and maintaining relationships. It's not just about looking at LinkedIn profiles and resumes. It's about getting to know people personally, understanding their career goals, and helping them find the right fit. This, of course, requires a deep understanding of the industry and the unique demands of each client.
And what advice would you give to professionals seeking a headhunter's services in London?
First, do your research and find a reputable headhunter who specializes in your field. Then, be open and honest about your career aspirations and skills. It's also essential to develop a good working relationship with your headhunter, as they can open doors and present opportunities you might not find on your own.
Thank you for having me. I hope the listeners find this information helpful.
As we wrap up today's episode, we've gained a better understanding of the London headhunting market and the unique factors that set it apart. In this dynamic, competitive, and diverse city, headhunters play a crucial role in connecting top talent with organisations seeking to stay ahead in their respective industries.
Thanks for tuning in to "Navigating the London Headhunting Market." If you found this episode informative, please subscribe and leave a review. And stay tuned for more episodes that uncover the intricacies of various industries and markets.
Sign up for our CFO and FD headhunting services by contacting our team at recruitment@fdcapital.co.uk or 020 3287 9501.