London Interim CFO
Are you looking for a London Interim CFO for your business?  FD Capital Recruitment are specialist CFO recruiters we focus only on FDs and CFOs and are based in Great Portland Street.
Our team have great contacts within Private Equity houses and Venture Capital funds so if you are a PE backed business or seeking additional funding then make sure to reach out to our team.  We also have extensive experience with the technology sector.
Interim CFO available immediately
Do you need a London based interim at short notice?  Reach out to out team today, often we have trusted senior professionals who are available for an immediate start, or at very short notice.  Call our main number on 020 3287 9501 today and let us find your the perfect London interim.
Our Culture
We pride ourselves on always being friendly and professional, plus our approach reflects that we are team made up of CFO's and professional recruiters, so you can be sure of talking with someone who knows first hand what your issues and situation is likely to be. Many of our team have been entrepreneurs themselves so can really relate to our owner manager client base.
Because we are so experienced we always find the best candidates.
About FD Capital Recruitment CFO Team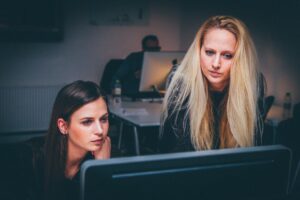 Formed in 2018 FD Capital Recruitment was founded with the objective of becoming a leading provider of London CFO's, Part-Time, Interim and of course full time.  Our original idea being to bring the skills and experience that CFO's have gained in larger corporates and plc's and make them available on a fractional time basis.
We have grown and grown and had our busiest year so far in 2020 with some of our team working six days per week.  We now recruit more interim and full-time roles than part-time ones.   Almost all of our candidates are ICAEW Members.
Why Use FD Capital Recruitment?
As we are experienced London CFOs ourselves and therefore are ideally placed to understand the needs of clients looking for a finance professional.  We help a business define the real requirements of the role, by understanding the importance of a cultural fit and then advising on the correct selection and if the best solution is for a CFO full time, part-time, permanent or interim.  We have extensive experience of working closely with Private Equity houses and VC funds, plus a background in the technology sector ourselves. So whatever your requirements we will find the ideal solution for you.
Recruit an Interim CFO?
We are specialist Finance Director and CFO recruiters, if you need a London Interim CFO reach out to our team we can match you with the ideal candidate.
We pride ourselves on our ethical approach.  We always handle each assignment and opportunity with the same professional and confidential.  Recruiting Chief Finance Officers  recruitment is one of our mains strengths.   We can find the perfect candidate for you either on a Part-Time or Full-Time basis.
STREAMLINING YOUR RECRUITMENT PROCESS
At FD Capital, we can oversee the recruitment process and find you the London interim CFO that is the perfect match for your company. We've worked with dozens of companies who have previously had little to no luck during the hiring process.
Executive Search Specialists
If you need assistance with your senior financial recruitment reach out to us today, we are specialists in Chief Financial Officers and non-executive director recruitment.  If you need help to find the right C-Suite executive then reach out to us today.
FD Capital Recruitment are the experts when it comes to finding the perfect chemistry between a company and a candidate.  Our testimonials are first class and we can provide references if you need to hear about the excellent service we provide.
We operate across the London and the South-East and nationally through our network of FDs and CFOs. Our team is made up of finance professional and experienced recruiters who between them have an extensive network of FD's and CEO with a strong database of companies we have connections within.
Call us today for a no obligation initial discussion
CALL 020 3287 9501