Fintech CFO Recruitment
Financial Technology or Fintech for short, has become a very exciting area to work in.  The internet has matured and is now mainstream, allowing large numbers of users access to services and products that were simply not possible or available historically.
Here at FD Capital Recruitment we specialise in Technology businesses and in particular those funded by PE houses and VC funds.  The technology space is an important part of this fast growing sector and we are fortunate to have some really first class candidates in our database who have worked in this area some from the earliest days of the internet.   We are based in Great Portland Street, London and from there service the whole of London and the South East.   We have a network of FD's and CFO's all around the country which means we can service clients nationally also.
Fintech CFO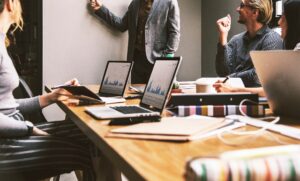 Having a background in technology companies is a key requirement for a CFO to make the most impact in this niche.
There are a wide range of services now available ranging from Bitcoin through payment solutions and to cloud hosted accountancy, the options and innovation in this area is really impressive and exciting to be involved with.
What sort of package should I offer a CFO?
London based candidates in the tech sector are looking for a package of around £140K-£220K depending on experience, outside of London the expectation is around £110K-£150K.
Bonuses and Long term incentives in the form of shares or options are also anticipated.
How can FD Capital Recruitment help?
We are a leading specialist CFO and FD recruitment boutique specialising in technology and PE funded businesses, Fintech naturally fits with our team and network.   Based in Great Portland Street we are centrally located and therefore can easily service clients anywhere in London and the wider South East.
We offer:-
Part-Time CFO's – a great way to gain access to first rate candidates but with a fractional time commitment.
Interim CFO's – If you need a CFO for a short period such as during a permanent recruitment process.
Full Time CFO's – the long term solution.
See our other tech sections
You may also find our Software as a Service (SaaS) , and our Technology CFO sections interesting.  Our Directors are very familar with this niche having themselves been involved with startups, through from concept through to exits.
Do You Need a CFO / Chief Financial Officer?
The professionals we've placed have made real impacts on the companies they were placed in.  They have led MBO's, delivered fund raises, undertaken successful refinancing, conducted due diligence and M&A activity, led successful exits and strategic planning whilst also being a key business partner to the CEO  and the rest of the board.
Finance Directors should be qualified accountants ideally ACA (ICAEW qualified) and should also have extensive experience in dealing with commercial decisions, external stakeholders and other board members.
Our team have worked with AIM listed and fully floated companies, so we know exactly the right skill sets that are needed.  Rest assured we can find the perfect candidate that meets all of your needs.
It's important to have experience in a financial management role and with effective cost control and cash management plus previous technology experience is essential. Evidence of strong leadership is important, especially concerning the development of staff, as are excellent communication skills.
The perfect candidate will have prior fintech and similar stage fund raising expertise and experience, all of which we have in our team and database.
Call us today for a no obligation initial discussion
CALL 020 3287 9501