Oxford FD Recruitment
We're proud to be the leading recruiter for Financial Directors in Oxford. At FD Capital, we oversee recruitment for interim, full-time, and part-time FDs in Oxford. Our curated approach to recruitment enables us to connect talented financial executives with start-ups and scaling companies looking to take the next step in their journey.
The changing role of Financial Directors makes them a vital part of any company. Oxford is one of the main business hubs in the UK and its easy transport links to London make it home to companies in almost every industry.
Start your recruitment process for a full-time or part-time FD in Oxford by contacting our team at 020 3287 9501. Are you a Financial Director exploring new opportunities in Oxford? Join our talent pool by contacting our team at recruitment@fdcapital.co.uk.
Financial Directors in Oxford
FD Capital is a boutique recruitment agency that specialises in connecting financial professionals with companies throughout the UK and beyond. Our team is made up of entrepreneurs and talented Financial Directors who have worked with some of the leading companies in Oxford and the UK.
Most of our Financial Directors are ACA/FCA (ICAEW) qualified accountants and are available to work in-house or remotely. Our portfolio of talent is available to work on a part-time, interim, or full-time basis in Oxford.
Our specialist team of Financial Directors have experience overseeing fundraising and auditing companies help them change their systems. FD Capital's network means that we have an ideal candidate for every position in Oxford.
Starting the Recruitment Process
At FD Capital, our goal is to streamline the recruitment process when hiring an Oxford Financial Director. We work closely with our clients and take a hands-on approach throughout the recruitment process. We'll help you identify the skills and experience you want in your Financial Director.
Oxford is a business hub in the UK that includes industries as varied as scientific research, automotive manufacturing, and publishing. Our talent pool has the skills and experience that reflect the diversity of businesses throughout Oxford.
By identifying your company's needs, we're able to streamline the recruitment process by creating a short list of candidates from our talent pool. Alternatively, we can oversee the recruitment process of advertising your FD position in Oxford for candidates outside our talent pool.
Why You Should Hire a Financial Director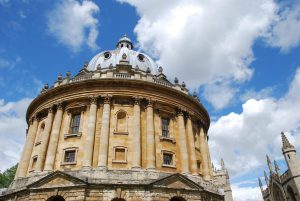 The role of Financial Director is no longer just focusing on statistics. They play a key role in working with the CFO or reporting directly to the company's CEO. Smaller companies often choose a Financial Director in place of a CFO. Your Oxford FD will spearhead your financial department and play a vital role in advising the company's senior leadership.
The versatility of a Finance Director means that they can offer something for every business. Our portfolio of FDs includes experts in e-commerce, turnarounds, venture capital, and rapid growth situations. Hiring a Financial Director in Oxford can also help change your company's fortune. Our FDs have experience with debt refinancing, mergers, and acquisitions, and overseeing distressed situations.
Hiring a Financial Director in Oxford
Flexibility is key when hiring a Finance Director in Oxford. Our Oxford FD recruitment program gives you access to part-time, interim, and full-time financial professionals. We work with companies throughout Oxford and across different industries to simplify the recruitment process for their finance executives.
The FD Capital Oxford team is supported by our financial professionals based in Gloucester, Reading, and Milton Keynes. We'll provide you with a short list of candidates that match the needs of your Oxford company.
Whether you're a start-up or scaling your business, a Finance Director will give your company an edge over the competition. The versatility of a Finance Director means that you can tailor the role to fit the future strategy and goals of your company.
Our Oxford Finance Directors have an extensive background in working with Private Equity houses and venture capital funds. Identifying the purpose of hiring your FD will help your recruiter connect you with the candidate who will hit the ground running,
Applying for FD Positions in Oxford
Are you searching for a job in Oxford as a Financial Director? Reach out to our recruitment team today to become part of our talent pool. You can submit your CV directly to our team at recruitment@fdcapital.co.uk.
We strive to connect candidates with Oxford-based businesses that can help them grow their experience and career. The diversity of Oxford businesses means that you can choose from dozens of industries when developing your career.
At FD Capital, we work closely with our candidates to help them realise their potential and put their best foot forward. You'll be supported by our recruitment team, who will provide tips and advice on finding the best opportunities as a finance executive.
Our professional recruitment team can help support you to transition to a new industry or take the next step in your career. Whether you're a portfolio Finance Director or want a full-time position, FD Capital is here to support your career journey.
Working with FD Capital Recruitment
The FD Capital team is made up of Financial Directors and entrepreneurs, giving us a unique insight into the needs of Oxford businesses.
We'll ensure that you find the best candidate the first time around. We want you to choose a Financial Director who will be the ideal fit for your company culture and create a positive impact on your organisation.
FD Capital has an undisputed reputation for striving to connect high-quality financial professionals with companies throughout the UK and beyond. Our talent pool includes Financial Professionals based in the Oxford area or who are available to work remotely for Oxford companies.
Start the recruitment process for an Oxford FD by reaching out to our team today. We'll work with you through every step of the process to find a specialist FD who will become a leader within your organisation.
Start your journey with FD Capital to recruit your Finance Director in Oxford by contacting our team at recruitment@fdcapital.co.uk or
call us now on 020 3287 9501