FD Recruitment and Brexit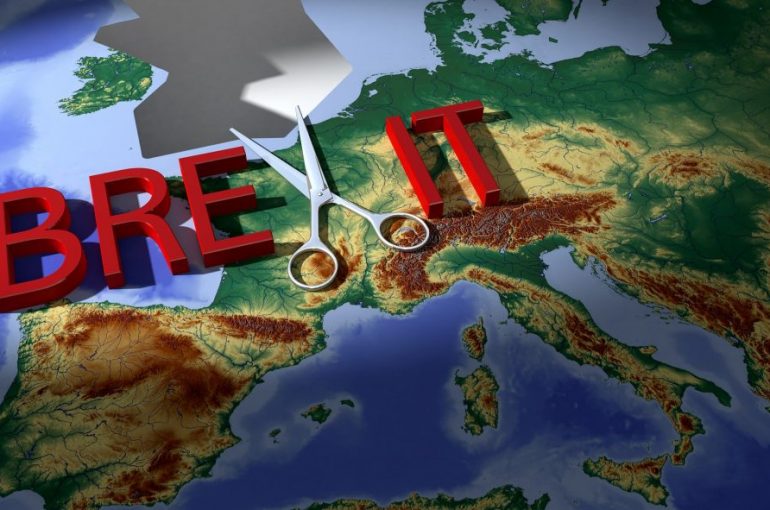 FD Recruitment and Brexit
I get asked a lot about Brexit and how it is impacting on FD recruitment at the present time. January was a very busy month as it usually is with plans being on hold over Xmas coming forward, February 2019 was a strange month a lot of interesting discussions but a lot of holding back until things are clearer.   Business does not like uncertainty and until a deal is done and dusted a lot of plans are likely to stay on hold, particularly where businesses trade or own subsidiaries in the EU.    The EU is well known for doing last minute deals, they seem to relish the attention and publicity that cliff hanger situations draw from the press, but without considering the impact it actually has on business confidence.   I believe therefore that a deal will be done and agreed by all parties right at the last moment,  what exactly that deal represents is very difficult to gauge at present.  Hopefully it will be comprehensive and once and for all setting out a new trading alignment.   My main concern at the current time is that a deal will be concluded but will not satisfy the Brexit lobbists and pressure for a clean break will continue on, hopefully that will not happen.
Looking at the Portfolio Finance Director market the feeling within FD Capital is that we are going to be busier than ever in 2019 as the reluctance to commit to full time and more expensive Finance Director gives way to organisations prepared to try a Finance Director for 2 or 3 days a week.  So Brexit is an opportunity.
Working reduced days does not necessarily translate to less value as it means the Finance Director concerned has to focus more on decision making and strategy and enable the team to deliver much more of the day to day task themselves, this works well if there is an experienced Financial Controller or Finance Manager in place, they can be free to crunch their numbers and manage the team day to day and interface with the FD in a more focussed way in the reduced time he or she works.
From the FD's point of view they are working 4 or 5 days per week still but job split between several organisations, in that way their higher skills are better utilised and often their remuneration is higher overall as a result.
FD Recruitment and Brexit
Once we have clarity on Brexit which probably knowing Europe means a last minute deal a few days before 31st December, there will be a period of relief and plans that have been on hold will get dusted down and implemented.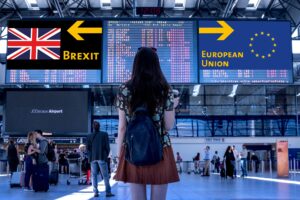 I really believe Brexit will be beneficial to the UK in the long term, but 2019 will be a year of transition and uncertainty. I expect the interim and Portfolio markets to do very well and the Perm market to get back to normal after the summer holidays so around Sept 2019 onwards.   As we get into 2020 we expect things to settle and there to be something of a boom in recruitment due to the greater certainty and relief that a Brexit deal will bring.
If you are looking for a flexible, friendly and professional Portfolio Finance Director during all of this Brexit uncertainty then reach out to FD Capital today using the contact us form on this website.
We offer a range of disciplines within the Portfolio FD and CFO spaces.
To get an understanding of the areas we cover please review the following pages to see the disciplines currently on offer, we cover a wide range of specialisms.
Hopefully you can see that we are a rapidly becoming a niche agency and specialist / boutique recruitment house offering recruitment but also access to specilist professional solutions through executive recruitment.
FD Recruitment and Brexit
If you are a candidate with expertise in any of the above disciplines or an active interest in breaking into them, please reach out for a chat with us today, we are always looking for additional skills to add to our database.
We are always interested to hear from new businesses, if you are an SME based in London or the West Midlands then we are keen to speak with you, we have a lot of experience with PE Houses.  We specialise in Finance Director and CFO Recruitment. 
Our main locations at present are
Part-Time London FD's   We cover all of the areas within the M25 and the Home Counties.
Part-Time Birmingham FD's We cover Birmingham and the West Midlands, Shropshire and Cheshire.
It is always worth talking with us if you have a need for a role outside of those areas or you are candidate that doesn't mind commuting or staying away some nights per week.
Our main services are
Finance Director Recuitment – We conduct an executive search within our own database and then wider if needed.  We will happily take on recruitment nationally though our staff are based in London and the West Midlands, both of which we see as our core areas.
Raising Private Equity – If you need an experienced FD who has a proven track record with raising Private Equity, either from PE houses or high net worth individuals then reach out to us as we have a team with just that knowledge and expertise.
Business Turnarounds – Having previous expertise in business turnarounds and distressed situations is vital if you are in tough situation, we have FD's and CFO's with just that knowledge.  We have these roles fairly often due to contacts we have in the distressed lending teams of the main and minor UK banks, these roles can be a challenge as the businesses concerned are in real pressured situations.
Search Marketing – SEO and Search marketing are becoming increasingly important as businesses find they need the skills to drive forward the digital side of their business as much as the offline side.
Part-Time CFO's – A Chief Financial Officer on a part-time basis.
Recruit a CFO – We offer or conduct an executive search within our own database and then wider if needed.  We will happily take on recruitment nationally though our staff are based in London and the West Midlands, both of which we see as our core areas.
So no matter what Brexit brings make sure to keep FD Capital in mind for all of your senior opportunities.