London CFO Recruitment
FD Capital are based in Great Portland Street, London and are focussed on the recruitment of CFO's, senior executives and senior finance professionals.
Are your recruiting a Chief Financial Officer or CFO for your business? Do you need a talented CFO to help your business reach its full potential? Then you are in the right place? Talk to FD Capital Recruitment today and we'll find the perfect CFO for you and your business.
We understand that the chemistry has to be right amongst the senior management team, and a new CFO needs the skills and experience to perfectly match to your business requirements.
Why Use FD Capital for your London CFO recruitment?
As we are experienced Finance Directors and CFO's ourselves we are ideally placed to understand the needs of clients looking for finance professionals.  We help a business define the real requirements of the role, by understanding the importance of a cultural fit and then advising on the correct selection and if the best solution is for a London CFO full time, part-time, permanent or temporary.
We offer Part-Time CFO's, Interim CFO's and the traditional Full Time CFO Recruitment.
HOW DO I FIND A HIGH-QUALITY London CFO?
Over half of all FTSE 100 CEO positions are financial professionals, showing how significant it is that you find a quality London CFO. Finances have always been the backbone of any business, but it has taken on new importance in recent years. Your CFO works in partnership with the CEO to drive the business forward. Gathering the data and information is only half the battle, as the CFO is the person who will analyse the information and provide the commentary to help it make sense to the rest of the company.
This data feeds into the strategic goals of the organization and brings them to f ruition.More of the finance side of every business is becoming automated. You no longer need a full financial department for your business. Thins like your payroll and expenses can be automated with the help of a CFO who oversees the process and ensure the data capture is correct.  Any CFO has big shoes to fill, meaning it can be difficult to find the person who is the right fit.
You want someone who will be able to analyse your financial data and interpret it in a way that allows them to develop a strategic plan to meet your business growth or expansion goals. A CFO has to be able to continually interpret information and make accurate forecasts to facilitate decision-making within the organization.
A London CFO should be able to understand the changes that are ongoing within the global environment – including economic, political, and technological change. They should understand shifts in consumer behavior and the growing trend of 'activist' investors who wreak havoc on the stock market with a social-justice mission.You're going to rely on your CFO to use their interpersonal skills to communicate their findings and predictions to everyone from key stakeholders to employees in the organization
London CFO Recruitment and Executive Search
We pride ourselves on our ethical approach.  We always handle each assignment and opportunity with the same professional and confidential.  Recruiting Chief Finance Officers / CFO recruitment is one of our mains strengths.   We can find the perfect candidate for you either on a Part-Time or Full-Time basis.
STREAMLINING YOUR RECRUITMENT PROCESS
At FD Capital, we can oversee the recruitment process and find you the CFO that is the perfect match for your company. We've worked with dozens of companies who have previously had little to no luck during the hiring process.
London CFO Interim Management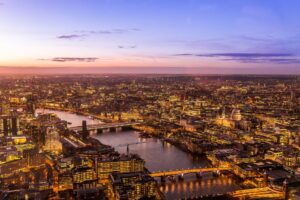 Look no further! Our team specialise in Interim and Part-Time CFO's or FD's and if you are a privately owned company, then you'll enjoy working with our us, as some of our team have 12 years or more years experience as shareholders in their own private companies, so are very familar with working in the SME and family owned businesses. If you need a CFO interim then we have some of the best CFO's on our books already.
We offer a strong record of achievement. Very commercial and strategic outlook. Able to guide, mentor and develop members of staff, or else roll up our sleeves and just get stuck in ourselves!
London CFO Services
Formed in 2018 FD Capital Recruitment was founded with the objective of becoming a leading provider of Part-Time Finance CFO's our idea being to bring the skills and experience that finance directors have gained in larger corporates and Plc's and make them available to SME's on fractional time basis. We have grown and grown and had our busiest year so far in 2020 with some of our team working six days per week.
London CFO Interim
If you need an interim CFO then we have some of the best CFO's on our books already, some available for an immediate start.  Also most of our team are ICAEW qualified.
We offer a strong record of achievement. Very commercial and strategic outlook. Able to guide, mentor and develop members of staff, or else roll up our sleeves and just get stuck in ourselves!
About us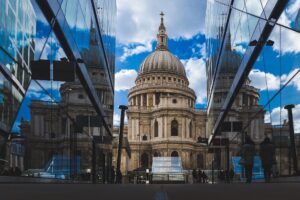 Our FD's are currently based in North London, South London, Crawley, Northampton, Birmingham and Telford, so we can provide coverage from South Cheshire down to Brighton on the South Coast.  You can see our coverage on the footer of this page.
We are always looking for new opportunities for our team, so if you need a Chief Financial Officer for your business either on a Part-Time, Interim or Full-Time basis, make sure to reach out to FD Capital Recruitment today.
We also offer Digital Marketing Directors on a full-time, part-time and interim basis.
Our Culture
We pride ourselves on always being friendly and professional, plus our approach reflects that we are team made up of FD's and professional recruiters, so you can be sure of talking with someone who knows first hand what your issues and situation is likely to be. Many of our team have been entrepreneurs themselves so can really relate to our owner manager client base.
Because we are so experienced we always find the best candidates.
Call us today for a no obligation initial discussion
CALL 020 3287 9501